Well, it has come the time to say goodbye to May, and step into June. It is already hot and not even summer. We have covered a lot of topics for mothers, rest , peace, proverbs. I was able to tie a lot in together. And we can look back to review if necessary.
While I am planning to get some rest and much needed time away from study and blogging. I will be posting in June, and though my titles may have you thinking otherwise, these posts are definitely for women. I love what I do, but sometimes, I tend to overdo, so I need a break. How about you?
We want to take care of ourselves so we can take care of others. So often others, don't see that. A nap doesn't make you lazy. A mess in your house doesn't mean you don't keep it, just that family members may not. I spend a lot of time planning and organizing, I can't say the same for everyone else. Can you?
I just want to leave you with a few good verses and our last proverb of the month, and wish you all a blessed summer.
For I know the plans I have for you, declares the LORD, plans to prosper you and not to harm you, to give you a future and a hope. Then you will call upon Me and come and pray to Me, and I will listen to you.…Jeremiah 29:11,12.
Call to Me and I will answer and show you great and unsearchable things you do not know. Jeremiah 33:3 Berean
Call upon Me in the day of trouble; I will deliver you, and you will honor Me. Psalm 50:15
Seek the LORD while He may be found; call on Him while He is near. Isaiah 55:6,7.
Our last proverb….. By wisdom a house is built and through understanding it is established, and by knowledge its rooms are filled with rare and beautiful treasures. Proverbs 24:3,4.
Rebecca Jones / pxhere /Count your blessings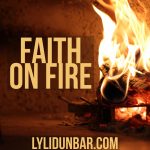 Just a quick note, lots of my link up badge just disappear but I follow Sarah Geringer's list pretty much it you are interested.